Welcome to the Parish of St. Anthony of Padua!
We are a community of Christian faithful stably constituted in and around Hot Springs, S.D.,
in the Diocese of Rapid City.
"Live-Streamed" Masses
You can either view below or
visit Fr. Gerlach via Facebook.
~ Next Scheduled Mass ~
Weekday Mass (Fri., 3/12, 7a):
Fri. of the Third Week of Lent

Sunday Mass (Sun., 3/14, 10:30a):
Fourth (Laetáre) Sun. of Lent

~ Archived Masses ~
Sunday Mass (Sun., 3/7):
Third Sun. of Lent
(available soon)

Weekday Mass (Fri., 3/5):
Fri. of the Second Week of Lent

~ Lent, 2021: Reflect. Repent. Restore. ~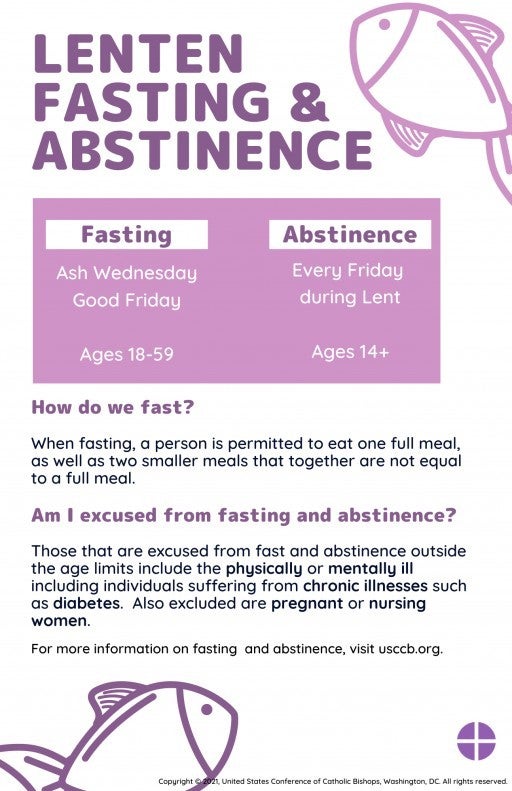 Lenten spirituality: Remember, Ash Wednesday is a day of fasting and abstinence (select for more details), as part of our observance of prayer, fasting, and almsgiving.
Pastoral Ministry Days, 2021: March 22-23. This year, PMDs will be hosted virtually at St. Anthony of Padua in Hot Springs, a "satellite hub". Parishioners from Hot Springs, Edgemont, and Custer are invited to attend this "satellite hub" to participate virtually. This year's topic is "Family: Become Who You Are" (The Christian Family's Share in the Ministry of Evangelization). Visit www.PMD2021.com for more info, including presenters, schedule, and on-line registration.
"For Lent, For Life" ~ WE ARE CALLED ~ Join our faith community - and more than 12,000 Catholic communities across the U.S. - in a life-changing Lenten journey with CRS Rice Bowl. During the 40 days of Lent, we will reflect on how hunger and malnutrition affect our human family, and on the need to take action to end this global injustice. Visit www.CRSRiceBowl.org to learn more.
~ Year of St. Joseph ~
Recently, Pope Francis proclaimed a "Year of St. Joseph" (beginning this past Dec. 8 and ending next Dec. 8, 2021). Please read his apostolic letter (Patris Corde, "A Father's Heart") and an accompanying decree (original decree not available in English yet).
Church building hours: M-F, 8am - 5pm.
~ Come pray in the Presence of Our Eucharistic Lord ~
Eucharistic Adoration, Tues. and Wed., 3-5pm
Christian Funeral for
Cecile Tays †
~ Christian Funeral Vigil ~
(Tues., 2/9)

~ Christian Funeral Mass ~
(Wed., 2/10)

Mass Times
Note: "limited public Masses" have begun; we are able to accommodate 96+ attendees per Mass.

Every Week:
Sundays - 10:30am ("live-streamed" as well, beginning 5 min. prior)

Every Other Week (see bulletin calendar):
Mondays - 7:00am
Tuesdays and Wednesdays - 5:30pm
Thursdays - 7:00am (usually -- varies: 10:00am [Thurs. after 1st Wed. @ Seven Sisters Living Center; Thurs. after 3rd Wed. @ State Veterans Home]; 7:00am [Thurs. after 5th Wed.])
Fridays - 7:00am ("live-streamed" only; see above on the right); 8:00am (Holy Communion outside Mass: 1st Fri. and Fri. after 2nd and 4th Wed.)
Saturdays - 7:30am

Holy Days (see bulletin calendar; "live-streamed" as well, beginning 5 min. prior)
Parish Church Office Hours
Monday - Friday: 8:00am - 5:00pm (lunch break, noon - 1:00pm)